Endorsements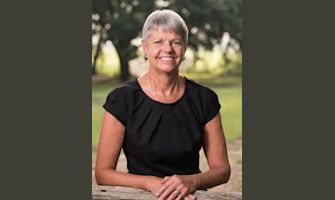 Councilwomen, City of Charleston
Carol Jackson
---
"
I am thrilled to give Eileen my enthusiastic endorsement. I am supporting her campaign, mainly because she has thoroughly prepared to be the legislative leader we will need for many years into our Region's future. As a civic activist, older woman, long in Northern Virginia, and now on James Island for City of Charleston, I have always believed and worked hard to reach my hand down to people in whom I can invest my experience while actively passing the baton to those who will bring our mutual vision for civic progress. With Eileen, I am not reaching down; I am reaching across to shake her hand. She wants to take on the state! I couldn't conjure up a leader who is better prepared for the challenges we face locally and across our state. In a nutshell, Eileen is not content to see our state rank at the bottom for issues that bring quality of life and hope to citizens. We know the dismal rankings are a direct effect of SC Legislature values and spending priorities. Eileen doesn't accept status quo. I have worked beside her to know she has done her homework to hit the ground running on issues my family defines as critical to our grandson's future: Education, Environment, Gun Control, Voting Rights, Equal Rights, Housing and Transportation. I can't wait to be Eileen's local partner to serve our mutual constituents within the responsive levels of government we all rely on.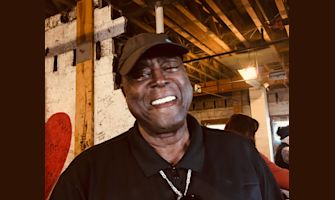 Outreach Director
Greg Payton
---
"
Eileen is a winner in Life, and she will be a winner for us. She will fight the good fight.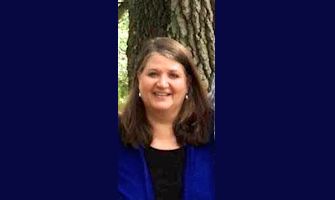 Community Leader, Fix Flooding First, Save James Island, JICHS Board of Trustees (former member)
Susan Milliken
---
"
I am proud to support Eileen Dougherty for SC House District 115. Eileen's impressive professional background working for a national environmental non-profit coupled with her experience in fisheries advocacy makes her the perfect person to represent our coastal District. Moreover, her educational background, intellect, empathy and energy is rare and will serve her constituents well at the SC Statehouse. Eileen adds purpose, fun and organizational skills to all she does, along with a cooperative, collaborative spirit. I have been fortunate to work closely with her on local and state environmental issues, issues concerning over-development and issues involving climate change and flooding on James Island. Eileen's big heart and positivity shines through in all she does. House District 115 will have a Brighter Future with Eileen Dougherty as our representative at the Statehouse! Please join me in supporting Eileen Dougherty.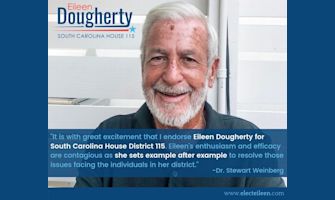 Stewart Weinberg, Ph.D.
---
"
It is with great excitement that I endorse Eileen Dougherty for South Carolina House of Representatives District 115. Eileen has demonstrated her ability to examine issues facing the citizens of South Carolina with a keen eye, to prioritize these issues while developing real action plans, and then executing those plans. She is very comfortable in taking a leadership role and soliciting the assistance and advice of others. Eileen's enthusiasm and efficacy are contagious as she sets example after example to resolve those issues facing the individuals in District 115. I am assured that with Eileen as my representative in Columbia that my concerns will be actively addressed.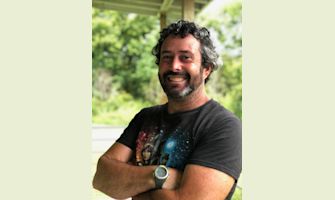 Commercial Fisherman
Matthew Ruby
---
"
I endorse Eileen because I see her tackle obstacles with grace, intelligence and positivity. She will be a great addition to the SC State House and will lead with the kindness and thoughtfulness that she brings to both our family and business.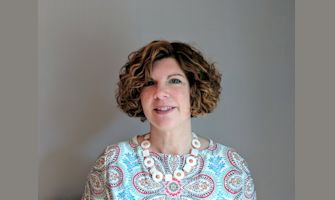 Architect and Business Owner
Josie Abrams
---
"
I support Eileen Dougherty for SC House District 115 because she is an experienced environmental policy advocate and small business owner who will champion my values. In her career and in her community service, Eileen'€™s leadership style is inviting and collaborative. Eileen will shape a bold vision by connecting our concerns with practical and achievable steps that can be taken now. Her can-do spirit is infectious, encouraging us to work with her on the issues we care about. It's time for a fresh perspective which Eileen Dougherty will bring to our state government!
Business Owner and Author
Laurie Levin
---
"
Eileen has tremendous positive energy which is what we need to get a range of important issues resolved. She is an expert on the environment, a strong advocate for women's rights and equality for all people, a tremendous listener, and leader. We need someone who can bring people together, and positively and productively work alongside one another to take care of our most pressing issues. I'm so happy to endorse Eileen Dougherty and am equally as excited to think about all we will accomplish in the years ahead with her positive, collaborative nature, get it done attitude, and big heart.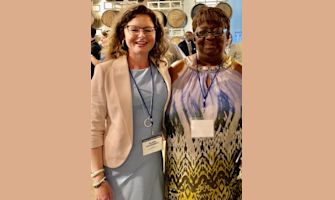 Chair, Florence County Democratic Party
Mattie Thomas
---
"
I endorse Eileen Dougherty for seat 115, her leadership will inspire and unite people.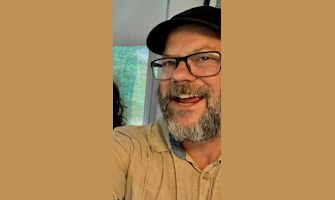 Tugboat Captain
Doug Britt
---
"
Eileen cares so much about this beautiful place in which we all live, Charleston. She has a passion for doing things the right way and doing them with a great energy that is contagious. She's a really great listener, and I know how hard she works from seeing it firsthand. I am super proud to call her a friend, and I am endorsing her for this office because I know how important it is to have great representatives working for us. Eileen Dougherty will do just that!
James Island Native
Rebecca Hopkins
---
"
Eileen has a history of doing the work and being on the ground getting things done. She is educated, intelligent, and personable. I believe that she is capable of making strong relationships to get results in government.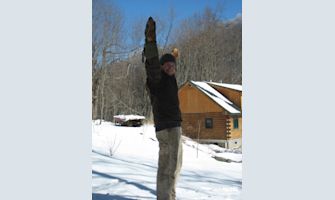 Solar Industry Expert
Arthur Dougherty
---
"
Eileen is one of the clearest thinkers I know. She can cut through confusing static to see the crucial parts of a problem. She is well suited to serve Charleston, South Carolina and our nation!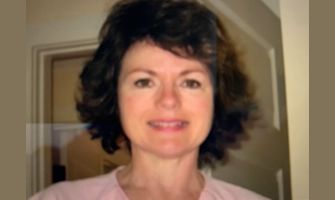 Margaret A. Springer, Ph.D.
---
"
Perfect Choice. Having known Eileen Dougherty since her birth, I can personally attest to her honesty, forthrightness and perseverance. Through the years, I have observed the development of her ability and passion to serve others while upholding the absolute highest degree of integrity. Without a doubt, there isn't anyone more capable than Eileen to provide a respectful and effective 115 decibel voice to be heard loud and clear in the district and beyond. Her devotion and willingness to embrace equal rights and educational and environmental issues have been her mantra throughout her life. Her proven ability to diplomatically resolve complex and contentious issues in business will serve her and her constituents admirably as a representative in the South Carolina State House. No doubt she will provide untold benefits to the Community and State and prove to be vital for achieving State Assembly success, all of which will bring even more respect for District 115. Eileen is the perfect trailblazer.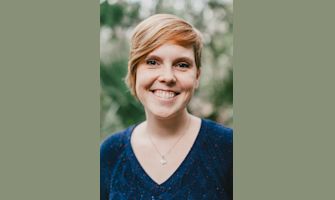 Team Eileen
Kat Swisshelm Martin
---
"
Eileen Dougherty is the positive force South Carolina needs right now. She is dedicated to our well-being and she knows how to get things done. Eileen will lead both her district and the entire state to a brighter future. I can't wait to celebrate when she wins this seat!
Assistant Director/ Montessori Learning Collective
Elizabeth King
---
"
I love Eileen's energy and enthusiasm for the work the she is doing to support the growth with impactful sustainable solutions for our environment.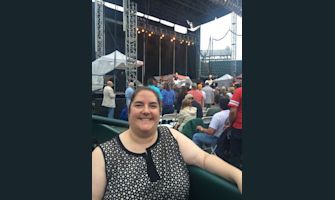 Team Eileen
Kristin Vandeventer
---
"
I support Eileen Dougherty for State House District 115. She has a ton of energy and passion for community service, especially involving environmental issues, health care, and improving our education system. She will use her dedication to make a positive impact on our community and the entire state of South Carolina.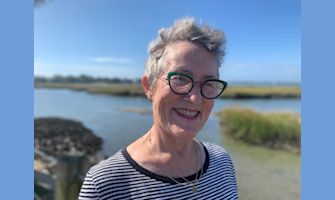 Retired Nurse
Patty Daniel
---
"
Eileen has a lifelong commitment to social and environmental justice; her moral compass never fails her. This, combined with her well-honed analytical and organizational skills, her determination and dedication, her ability to both listen to and communicate with others, and her never-flagging energy level, makes her an ideal candidate for public office. Eileen will be an effective fighter for District 115 constituents in the SC legislature!
Business Owner
Jason Graves
---
"
Eileen is one of the most brilliant and conscientious person I have had the pleasure to know. She is absolutely the right person and change agent to represent her community!
Retired - Political Science
Patrick Dougherty, Ph.D.
---
"
Eileen comes from a great family background, namely the Dougherty family. If I have my family tree just right, she is my great niece, and although I live a thousand miles away, she supports the same important national issues that I support.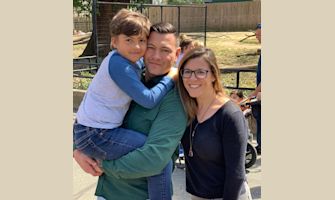 Advocate
Leah Farrell
---
"
I am honored to endorse Eileen for SC House District 115. Too many elected officials have a vision but no plan. I support Eileen because she gets things done! Plus, her energy is infectious! Her compassion combined with her policy background makes her the ideal representative for 115 and the Lowcountry.
Artist
Carroll Lassiter
---
"
Eileen, in addition to being ORGANIZED, is creative and filled with optimism for change. Any obstacle can be worked through. She has the intelligence and amazing energy to get things done.
Joe Rudek, Ph.D.
---
"
Eileen will make a great congresswoman. I know she is dedicated to preserving the environment - a commitment that is more important than ever.
SVP Emerging Technology Environmental
Peter Zemek, Ph.D.
---
"
I have known Eileen for two decades. Eileen is bright, energetic, resourceful and will fight for your rights and a better life for all of us. We need an environmental advocate that can balance smart growth with a plan for new technologies to grow our markets and opportunities into the future. I am proud to support a dedicated and real professional for South Carolina's future and our nation.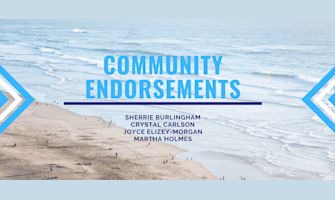 Community Endorsements